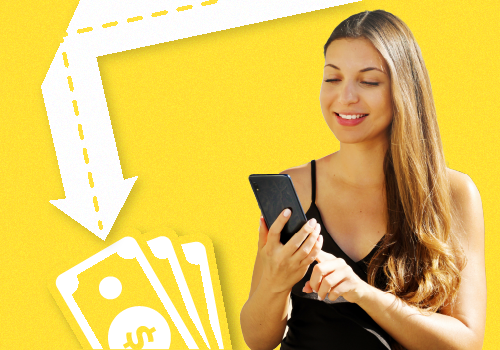 3 Key Ways to Transfer Money from the US to Mexico
Up-to-date solutions in mobile banking and digital payment options gradually replace traditional inter-bank wire transfers. Most of those tools are at least no less safe than conventional ways to transfer money to Mexico from the US. They are also quicker and cheaper.
Table of contents:
Up-to-date solutions in mobile banking and digital payment options gradually replace traditional inter-bank wire transfers. Most of those tools are at least no less safe than conventional ways to transfer money to Mexico from the US. They are also quicker and cheaper.
However, there are reasons for sending money to bank accounts, straight to pick-up locations, or between virtual wallets. Each option might be suitable for you, depending on your needs. That's why we suggest you discover how to transfer money from the USA to Mexico and why the particular way to do it can benefit you.
Immigrants Transfer Money from the US to Mexico More Often than Before
Mexican immigrants' earnings account for a significant share of national income. The latest report from Mexico's central bank has revealed a  21.7% increase in incoming remittances in May 2021 compared to the previous year's figures. The largest share of 94.9% of funds arriving in the country was from the US, which means that outgoing remittances had never been in such high demand.
It also means that people need a reliable and convenient method to transfer money to Mexico from the US. Check out the available options in the next section.
Three Banking and Non-banking Methods to Transfer Money to Mexico from the US
Favoring one method to another, keep in mind that they have specific limits for the amounts of money you can send daily and within 30 days. However, you can overcome limitations by combining a few money transfer methods.
1. International Bank Wire Transfers
Transferring funds abroad between bank branches retains a considerable share of the outgoing remittances from the USA to Mexico. Most people prefer this option instead of sending money online if they have to transfer money to Mexico from the US in large amounts, but they do that on and off.
Another benefit of this method is that however high the international transfer fees might be, sometimes, banks can waive them. It usually happens if you have high-level savings or a checking account in the same financial institution.
Pros:
Occasionally higher limits compared to other methods

. For instance, the individual daily limit established by

Fidelity

and Chase is $100,000. But at the same time, Bank of America allows sending no more than $1,000 per person/day.
Cons:
Too much information to fill in and verify.

Apart from the sender and recipient's personal information (address, full name, phone number), you need to note a SWIFT code or BIC routing number.

Slow transaction processing

. Usually, it takes 2-3 business days to

transfer money to Mexico from the US

, but sometimes processing takes up to 5 days.

Extra charges from intermediary/correspondent banks

. That's usually $15-30 added to the $30-$40 charged by the US domestic institutions.
2. Money Transfer Companies
Most customers choose non-banking services to send USD to Mexico because they offer many ways to deposit and receive funds. Money transfer providers like MoneyGram, Western Union, Remitly, and Xoom allow users to send money online and receive it in a bank account or in-person at cash pick-up locations.
On average, the processing takes much less time than wiring money through banks. Funds may arrive in just a couple of minutes. But that's only the case if sending funds from a credit/debit card or paying in-store. If you choose to transfer from a bank account, it may take up to 3-5 business days before the recipient gets them.
Pros:
Low fees for transactions below $1000.

Western Union transfer fees range from $4 to $7 for sending money online from a debit card. MoneyGram is a bit more costly with its $4 to $14 fee per transfer from a debit account.

Convenient recurring transfer feature

. MoneyGram, along with WordRemit and Xoom, supports scheduled recurrent transactions.

Easy to track remittance status online

. You can request transaction status from the customer support service.

Wide offline representation

. It wouldn't be difficult to find an agent location of Western Union or MoneyGram both in the States and Mexico.
Cons:
Inconsistent transfer cost

. Fees depend on the payout option, the total amount of funds, and the destination area.

Hidden exchange markups

. Online fee estimates don't inform customers about the conversion rate that will be applied. There could be approximately a $12 to $28 exchange margin included if you

transfer money to Mexico from the US

.
3. Digital Money Transfer via Mobile Apps
Users like digital wallet apps because they are the best for moving funds instantly and at the lowest cost possible. Typically, it costs 2% to 3% of the payment amount to send money between users, but some apps like IPSIPay don't charge for transfers at all.
Many of these services offer full-stack personal finances management along with immediate transfers. Such functionality includes:
support of multiple payment options

flexible forms of balance top-ups

cash withdrawal

pending payments repayment.
Pros:
Low-cost fees.

With small fees, you can cost-effectively run numerous microtransactions.

Instant transfer processing.

No intermediaries are involved.

Simple peer-to-peer transfers.

You can pick the person from a contact list by phone number or email, enter the amount, and confirm the transaction.

Advanced payments security.

Sensitive

personal data and card account numbers remain hidden in the payment system when you make wallet-to-wallet transfers. Payment apps also offer complex identity verification based on biometric data validation, OTP secure codes, etc.
Cons:
Сheck your digital wallet for regional restrictions

. Unlike IPSIPay, some payment systems may not allow you to transfer money to Mexico from the US.
IPSIPay App: Transfer Money From the US to Mexico Instantly at Zero-Cost
Do you need to send your earnings to Mexico immediately but have no opportunity to make it fast and cheap enough? With the IPSIPay app, there's no need to wonder how to transfer money from a US bank to a Mexican bank. This mobile banking solution is much better than standard money transfer methods. It provides you 24/7 access to direct and instant peer-to-peer transactions.
IPSIPay App provides:
Free of charge instant money transfers between mobile accounts and associated debit Visa cards.

Enhanced virtual savings account limit of $20,000 for verified users (your government-issued ID is required).

Additional physical cards to withdraw cash. Give your family in Mexico the companion Visa debit card so they can withdraw cash in any ATM or bank branch.

Only $1 fee for loading funds to e-wallet from US checking/savings accounts and vice versa.

Multiple e-wallet top-up options: Amazon Pay, PayPal, Venmo, Apple Pay, etc.
Install the IPSIPay app today to send money tomorrow more easily. Download it from AppStore and Google Play for free!