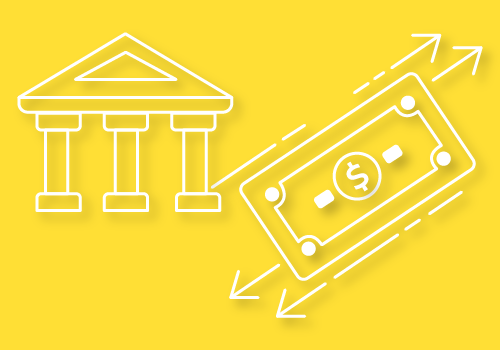 5 Leading Companies to Send Money to Mexico
Day to day, hard-working men and women rely on remittance providers to ensure decent lives for their families back home. This, in turn, means trustworthy, affordable, and multipurpose remittance services are in high demand.
Table of contents:
World financial analysts acknowledge that the rate of US-to-Mexico international remittances has been astonishingly growing for the last decade. In 2010 no more than 3,6% of Mexican households received money transfers from the breadwinners employed in the US. As of 2022, this percentage has grown up to 5,1%. Day to day, hard-working men and women rely on remittance providers to ensure decent lives for their families back home. This, in turn, means trustworthy, affordable, and multipurpose remittance services are in high demand. 
We've reviewed the advantages and disadvantages of the three most common remittance methods in our previous blog post. Now let's discuss what best companies to send money to Mexico you may use.
Companies That Send Money to Mexico You Should Consider
Transaction cost, processing time, safety, and exclusive features. Mind these four aspects before choosing a company to send money to Mexico. In fact, every option for sending money to Mexico might have its pros and cons, so try to evaluate overall performance. Perhaps some outstanding benefits would compensate for the shortcomings of a particular provider.
1. IPSIPay Digital Money Transfer App
According to a World Bank estimate, about 32% of Mexican adults remain unbanked and don't have any savings or checking accounts. For that reason, the prevalent share of incoming remittances has been retrieved by recipients in cash during the last two decades. But shortly after smartphones and mobile payments apps became an everyday thing for most populations, the situation significantly altered. Today immigrants and their families tend to swap conventional transfer methods for much more convenient peer-to-peer transactions between digital wallets.
It is stated in the latest Rapyd's research that as of December 2021, around 96% of Mexicans leverage popular mobile fintech products to manage their personal finances and run digital payments. Most consumers prefer those solutions, especially for their convenience in making social commerce purchases and immediate micro-transactions.
The IPSIPay app is a mobile fintech platform with general-purpose functionality. Apart from zero-cost instant wallet-to-wallet transfers, you can benefit from numerous ways to top up and cash out mobile wallets. Furthermore, this app gives you access to comfortable online and offline transactions with prepaid Visa debit cards accepted worldwide. With IPSIPay, you can also pay utility bills in Mexico and support your loved ones in many other ways.
Choose the IPSIPay app if you need:
Instant wallet-to-wallet and wallet-to-Visa card micro-transactions at no cost.

The low-cost fee of $1 for moving money from/to US checking and savings accounts.

Up to $20,000 per single transaction is possible after identity verification. 

Top-notch payments safety

with multiple security layers (PCI-DSS and TLS protocols, personal data encryption, PIN validation).
2. Chase Bank (online/offline wire transfers)
We've already outlined in our earlier post related to the costs of US-to-Mexico remittances that banks charge $35 to $50 per transaction on average. That's quite a lot, so the most affordable option for you would be to send funds from Chase Bank branches or confirm the transfer on its website. Remittances to Mexico in pesos would be free of charge if you run them online and the sum is below $5,000. However, if you deposit the sum online in USD, you'll be charged $40, and branch servicing is even bigger – it costs $50. 
Pros:
Daily wire transfer limit of $250,000. Mind that transactions that exceed $10,000 should be

reported to the IRS

.

Money is moved to any local Mexican bank with a supreme safety level. Chase utilizes 128-bit encryption technology, multiple authentication mechanisms, and fraud monitoring.
Cons:
Money wiring operations stop at 4 PM Eastern Time and will proceed only the next business day.

The exchange rate margin is a rip-off. It fluctuates anywhere between 2% – 7%.

International wire transactions take 3 to 5 business days.

You need a Chase checking account to run a wire transfer.
3. Walmart (Non-banking Remittance Company)
In 2014 Walmart made the first attempt to hit the money transfer service market. Back then, Walmart2Walmart transactions were provided by Ria and cost a bundle. The customers were charged $9.50 for sending amounts more than $50. Not to mention that Walmart could offer only US domestic operations.
The noticeable popularity among users that look for companies to send money to Mexico came two years later. In 2016, the company launched an international remittance service with the support of MoneyGram. A new direction offered significantly lower transaction fees compared to Walmart2Walmart domestic money orders. The maximum amounts for transferring have increased and it became possible to remit up to $9,999. 
Besides Walmart Mexico local retail stores networks like Bodega Aurrera and Superama also participate in Walmart2World money transfer operations. In total, recipients can retrieve cash at 2,500 stores.
Pros:
Convenience. You can send or receive money while you do regular shopping.

Low transfer rates. It would cost you $2.5 to send up to $500 and $5 to send between $501 and $1,000.

Cash gets delivered to the destination spot in around 10 minutes.
Cons:
You can pay only by cash or debit card at the checkout register.

The sender and recipient have to prove their identity at agent locations each time.
4. Western Union (Non-banking Remittance Company)
Western Union is a well-acknowledged pioneer of the wire transfer industry. It became the first known enterprise that facilitated remote transactions between banks. In the late 19th century, telegraph communication was the only available way to transmit sender and recipient details. And that's the reason why interbank transactions got the name "wire transfers."
Nowadays, consumers choose Western Union instead of other companies to send money to Mexico for its extensive agent network. WU partners with eight agent structures in Mexico, including 15,000 Oxxo stores where you can cash out transfers at the register. 
Pros:
Variety of payment options. You can deposit payments in cash at agent locations, use a bank account, or send funds directly from a debit or credit card.

It's possible to receive a transfer from an agent location to a savings/checking account on the same business day. It works for some partnered Mexican banks such as BBVA Bancomer, Azteca, Banamex, Santander, etc.

Transaction status tracking by an MTCN number.
Cons:
Enormous charges for transferring money from credit card to agents' place. The fee can reach up to

$33.99

.

Inconsistent maximum for receiving money in cash. The one-time maximum fluctuates from 5,000 MXN (about $255) to 18,000 (about $919) depending on the destination area.

The daily cash limit is $7,499, both for sending and receiving.
5. MoneyGram (Non-banking Remittance Company)
Since its foundation in 1940, MoneyGram has taken a long way from US domestic money order operator to an international remittance provider. 
For the time being, the company is represented in 180 countries around the globe. During 2010's MoneyGram consistently expanded its presence in Mexico. For now, Mexican residents can cash out incoming transfers in one of 43,000 pickup locations around the country. Just like WU, MoneyGram partners with leading Mexican banks. These are BBVA Bancomer, Santander, Scotiabank, Banorte, etc..
Pros:
Funds sent to cash pickup spots typically arrive in a few minutes. If you've remitted funds to a bank account of the participating institution, they will arrive within one day.

The $4 flat-rate fee for transferring $100 to $1,000 from the checking account to the pickup location is relatively low. But remember that markup will grow proportionally from $4 to $14 if the sender deposits a payment from a debit card.
Cons:
High fee for sending funds from a credit card. Depending on your card emittent policy, you'll pay between $8.5 – $34.96.

You may send no more than $10,000 or an equal amount of Mexican pesos per single transfer/month.

Disadvantageous exchange rate. The sender might lose up to 5.05% due to MoneGram's exchange margin. 
One More Thing to Consider Before Choosing a Company to Send Money to Mexico
Aside from transfer amount limits and unobvious fee estimation of the mentioned remittance services, they are commonly considered reliable companies to send money to Mexico. We advise you to visit their websites to research and understand their user service policy. You may also address your concerns directly to the client support service or clerks at agent locations to specify what it would cost you to send money.   
What is the general disadvantage of the majority of these remittance services? There are a few, actually:
You need to physically go out and search for the location to send the money to Mexico.

Your family in Mexico needs to find another physical company branch to receive the money.

Lots of fine print: the fees and transaction rules are frequently unclear and vary depending on lots of factors, including the amount of money that you send, your ID type, and more. Each time you visit offline locations of remittance companies to send money to Mexico,

they require you to provide a government-issued ID, driver's license, or Mexican consular ID. The same is true for your family members when they need to do cash pickup.

The process takes learning, time, and is not always transparent. 
How to resolve this problem? 
Switch to an IPSIPay app so you can run peer-to-peer transfers from the start. You won't need to provide snapshots of your ID to maintain up to $500 in your digital wallet and manage finances. You can also instantly top up the balance from any checking or savings US account and micro-transactions.
If you wish to expand the mobile balance limit to $20,000, you only have to verify your identity one time by providing your full name, address, SSN, or TIN. With a verified account, you'll be able to:
Order IPSIPay's prepaid Visa debit card to cash out virtual account savings in any ATM worldwide;

Order a companion card for your family members in Mexico so they can withdraw remittances in cash and use the card for online and offline purchases.

Instantly transfer money wallet-to-wallet and wallet-to-Visa card at no cost.
Download on AppStore or Google Play to install IPSIPay app on your device right now! The registration won't take more than a couple of minutes.