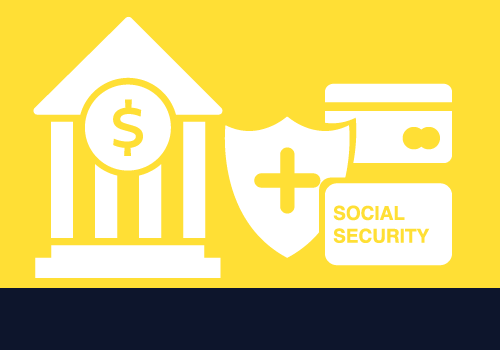 Adjusting to Life in America: How to Fit in With New Community and Get Settled
The Census Bureau reported that as of January 2022 foreign-born population accounted for 46.6 billion people in the US.
Table of contents:
The United States witnessed a tangible increase in immigrants since the COVID-19 peak. The Census Bureau reported that as of January 2022 foreign-born population accounted for 46.6 billion people in the US. Around 70% of this number are Hispanic immigrants, both undocumented newcomers, and lawful permanent residents.
Although the common belief is that Mexican immigrants seek better employment opportunities, the reason they move to the United States might have nothing to do with it. Many people strive for high-quality education or professional fulfillment. Immigration can also happen because someone wants to unite with family in the States or find asylum.
Regardless of individual motives, each immigrant faces similar challenges while adjusting to life in America. They leave their homeland and must decide where to settle and how to earn their lives. We wish you to succeed in every aspect of your new start and hope today's guide on how to adapt to the American way of life will help you.
4 Must-Does to Help You Adjust to Life in the US
First, let's consider general tips to follow when you arrive in a new country. They are proven useful but require patience. Just spend some effort, and you'll see how easily adjusting to life in the US may work for you.
Welcome Changes in Your Life
It can be difficult to leave your relatives, friends, and familiar places and step into entirely different surroundings. Even so, you can handle it with a proper mindset. Consider these unfamiliar circumstances as a part of your personal choice that should help you achieve greater things. Because if you ask yourself, "how do immigrants adapt to a new country?" or "how often do they feel homesick?" you'll find out that millions of people once were in the same situation and managed to adapt.
Take Language Courses
Language proficiency will help you with socializing and getting a dream job. There are a variety of English classes at job training centers, colleges, and resource centers. Most adults opt for ESL evening classes because they allow them to study after work hours.
That said, we strongly recommend you try learning the language before moving to the States. There is an abundance of online language practice resources to use. We strongly recommend you check the courses suggested by RELO. It has a great selection of sites for self-learning and getting familiar with American culture, for instance, Massive Open Online Courses (MOOCs).
Be Open to People Around
Meeting new people and demonstrating a genuine interest in their way of life will make it simpler for you to overcome cultural differences. Of course, everyone may feel uncomfortable in an unfamiliar society, but it shouldn't be a reason to isolate yourself. Start to communicate and learn with an open mind instead.
Native-born Americans expect immigrants adjusting to life in America to be unaware of particular things. So nobody will judge you for that. 
Reach Out to a Local Mexican or Latin American Community Center
Local Mexican populations thrive most in California, Arizona, Texas, and New Mexico. But you shouldn't necessarily aim for the regions majorly populated with Mexican expats to facilitate adjusting to life in America. Hispanic-speaking immigrants get consolidated around Latin American community centers in many places around the US. They support Latino people through social programs to give them a sense of belonging.
Here are some of the well-acknowledged and reputable Hispanic and Latin American community centers you might attend:
Casa Central in Chicago, IL

Latino Community Center in Pittsburgh, PA

Hispanic Federation in New York, NY

LACC in Wilmington, DE

Minnesota Council of Latino Affairs in Saint Paul, MI.
There are alternative communities for people coming from other countries. So you can meet your fellow citizens regardless of where you come from.
These institutions would greatly assist in adjusting to life in the US if you've immigrated alone or with kids and are trying to build a new life from scratch. They can introduce you to caring people to share your concerns with. Ask for their advice and advocacy if you have issues with employment, education for you or your children, seeking proper health care, or legal advisory.
Employment-Based Immigration: Getting SSN, Opening a Bank Account
Apply for a Social Security Number (SSN) to get legal employment quickly and seamlessly. It is a must-have for non-citizens to become eligible for bank services, pay taxes according to the US government regulations, and receive payroll legally.
Getting an SSN
The primary way to obtain an SSN is to apply for it while going through an immigrant visa application.
Fill in and send Form DS 230 or DS 260 to the US Department of State (DoS) from your native residence country.

DoS then transmits the data needed for an SSN card to the Social security Administration (SSA).

Once the SSN ID card is ready, SSA will send it to your postal address in the USA.
Alternatively, you may try to apply for an SSN within three weeks after you've arrived in the United States. For that, you need to go to the nearest Social Security office and provide a service representative with:
Your birth certificate.

Unexpired foreign passport with a Permanent Resident Card (Form I-551 aka Green Card) or Machine-Readable Immigrant Visa.
Typically it might take up to 2 weeks to receive an SSN card after officials accept your application. Please, note that authorities may give you one of three types of SSN cards depending on your current immigration status.
What's ITIN, and When Do You Need It?
Individuals who are not eligible to have SSN but must comply with tax regulations and report their earnings can become ITIN holders. This identification number is mostly for immigrants that haven't applied for permanent resident status or work permit. For instance:
Dependent or spouse of a lawful permanent resident or a US citizen.

Foreign nationals that legally reside in the United States and need to file a tax return based on the time they've been in-country.

Other categories of non-residents as determined by the

IRS

.
To get an ITIN, an applicant must:
Fill in a W-7 form in English or Spanish. 

Provide IRS service with documents for identity proof (foreign passport, US driver's license, or some other

official papers enlisted by the IRS

).

Enclose a federal tax return to the application.
A non-citizen can mail the application with original documents or their certified copies. It is also possible to apply for ITIN at nearby IRS walk-in offices or hand it over to an Acceptance Agent that will send the collected paperwork to the IRS.
Getting a Bank Account
Opening savings/checking bank accounts is the next huge step in adjusting to life in America. There are several reasons for you to have one:
Establishing a bank service history is crucial

. Establishing a bank-to-client relationship is a starting point for anyone who wants to open a credit line to run a business, get a home loan or order a credit card.

Bank wire transfers

. The bank account will allow you to send money to Mexico or any other country using online banking apps,

digital wallets

, or non-banking money order services. We've already mentioned this type of money transfer as one of the most secure and reliable methods to remit funds internationally.

Cheaper and simpler bills settlement

. An active checking account can make adjusting to life in America much simpler. It frees you from additional fees if you need to pay bills from mobile or ISP providers, utility companies, etc. Moreover, you can automate recurring payments through online banking.
What do I need to open a bank account?
To become a bank client, you need to provide:
Government-issued personal ID

. American banks and credit unions accept various IDs that prove your identity. It could be a foreign or US-issued driver's license, consular ID card, or Mexican passport.

SSN or ITIN

. For some leading financial institutions, like Chase Bank, Bank of America, and Latino Credit Union, ITIN is enough. They don't request SSN for account opening.

Proof of current address

. To verify your address, bank managers usually ask for a municipal ID, utility bill, lease, or rent agreement.
Getting a Green Card
Green Card is a US government-issued ID approving that a foreign citizen attained a Lawful Permanent Resident status. Once you're a Green Card holder, you can take advantage of numerous benefits:
Less strict border crossing compared to immigrant visas. You're allowed to leave the USA for 12 months.

Greater selection of jobs. Green card owners can sign in to vacancies that require background checks, including posts at government institutions.  

Social security benefits and government-funded education programs.

Green Card sponsorship for your immediate relatives. You can put down a petition to USCIS to bring in unmarried children and/or your spouse to the States.
Depending on circumstances, a non-citizen can get a Green Card in three different ways. It could be granted based on employment, marriage, Diversity Immigrant Visa Program (Green Card Lottery), or petition from family members with US citizenship or permanent citizen status. For more details on each case, check the eligible categories at the USCIS website. For now, let's look into employment-based options.
Employment-Based Green Card Application Process
The applicant meets the requirements of EB-1, EB-2, or EB-3 categories of immigrant workers.

The employer applies for Labor Certification at the US Department of Labor.

The employer files a petition Form I-140 and submits it to USCIS for approval.

The foreign citizen applies for Adjustment of Status (Form I-845). If the applicant goes through the adjustment process in Mexico, they can apply at the US consulate.

Once USCIS approves Form I-845, the applicant must go through a biometrics appointment procedure and provide fingerprints, photos, and signature for the card.

The applicant passes the interview at the USCIS office or US consulate/embassy.

The USCIS representatives notify the applicant of Green Card approval within 30 days.
Getting a Health Insurance
Immigrants with the status of Lawful Temporary or Lawful Permanent Resident can easily enroll in health coverage programs. Although it is an essential aspect of adjusting to life in America, foreign nationals often skip it. 
The easiest way for nonelderly working immigrants to access medical insurance is to purchase coverage at ACA Marketplaces. Additionally, non-citizens with a qualified immigration status may receive subsidies for private health insurance plans. The regulations imply different conditions for health insurance tax deduction. They apply to:
Individuals and households with annual income between 100% and 400% of the Federal Poverty Level (FPL).

Lawfully present immigrants with income below 100% FPL ineligible to join Medicaid and CHIP programs because they haven't yet resided in the USA with confirmed status for five years.
How to enroll in an ACA-compliant health coverage plan
Once you get it, you will have 60 days to enroll in a health coverage program. If you sign an agreement before the 15th of the month, the coverage will start from the first day of the following month. If you purchase health insurance after the 15th, the coverage program will become active only from the first day of the second next month.

We suggest you consider short-term health insurance or a temporary insurance policy. The latter can ensure access to comprehensive medical service during the time gap between your arrival and the actual purchase of short-term health coverage.
Getting a Visa Card
It's hard to imagine adjusting to life in America without cashless payments. You might look for a retailer or visit bank and credit union departments to get a prepaid Visa debit card. Fees and limitations set by the emitters significantly differ.
For instance, a bank emitted card might require you to have an active checking/savings account. Also, banks typically charge a monthly maintenance fee of $5 – $15 for debit card accounts if they don't meet the monthly minimum balance or deposit amount. A retail vendor can also ask you to load a prepaid Visa with the initial amount while purchasing.
Luckily, there's a cost-effective alternative you can leverage if you sign up for the IPSIPay app. Each app user can order a prepaid debit Visa card and use it without monthly fees or a minimum balance limit for a one-time activation fee of $2.50.
IPSIPay branded Visa cardholders can additionally benefit from:
Convenient online and offline shopping globally.

Zero-cost transactions between mobile wallet and physical card.

Low ATM withdrawal fees: $1.95 for US domestic use and $2.5 for international.

Ordering a companion card for direct transfers to family members across the border. As the main card, it provides the same zero-cost wallet-to-Visa transaction and has no maintenance fee.

High account balance limit. Cardholders can retain up to $20,000 on their debit card after quick identity verification. Without identity approval, users can still have up to $500 on a Visa debit card.
IPSIPay is free to download at AppStore and Google Play. Install it right now to manage micro-transactions, recurrent payments, and saving straight from your smartphone! Convenient finance management significantly simplifies adaptation to a new country.