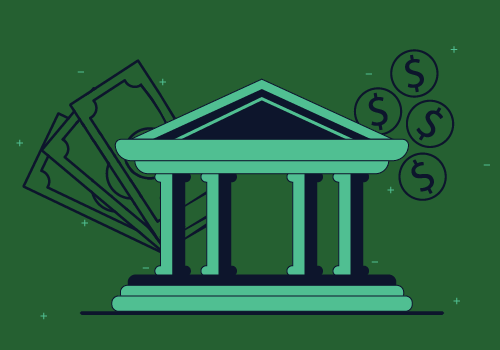 Alternative Banking Solutions: How Do They Benefit Underbanked
Tired of the limitations of your unbanked or underbanked status? Learn how you can benefit from alternative banking apps.
Table of contents:
Digital products play a very important role in today's financial services landscape. The majority of customers love them as worthwhile alternatives to traditional banks. People like online banking for convenient payments and finance management on the go.
More importantly, alternative banking solutions greatly benefit the unbanked and underbanked social groups. These people can access a wide range of financial services they had no access to before. Such services considerably simplify their lives, allowing them to make transfers without obstacles.
Today, we'll look at the main issues that underbanked people face, and how you can deal with these challenges with the help of personal finance apps.
Understanding the Underbanked: Unbanked vs. Underbanked
Let's first distinguish between the unbanked and the underbanked groups. The unbanked people are those who do not have or cannot open a bank account at FDIC-insured institutions. It's a common situation among foreign nationals when they've only started to adust to the American way of life. Having moved from another country, you need time to get all the necessary documents and the rights they grant.
The underbanked population, in turn, may have an active checking or savings account. But instead of conventional banking services, these people prefer alternative financial services (AFS).
Why Do Consumers Give Up Bank Services?
Bank offers typically scare the underbanked people away with overly high fees. Failed loan or credit line negotiation is also why customers turn their backs on banks.
Besides, financial institutions might reject an application due to a poor credit score. Consequently, the underbanked population often prefers a payday loan despite the rip-off interest rates.
What Part of Americans Is Considered Unbanked and Underbanked?
The ratio between the underbanked and fully banked population has gradually decreased. In 2020, about 16% of adults used AFS despite having checking or savings accounts at FCID banks. But in 2022, the Federal Reserve reported that only 13% of the population used AFS.
The number of fully unbanked households remained nearly the same during this period. The unbanked rate is especially high among least advantaged social groups and immigrants: they simply can't afford banks. But thanks to alternative non-banking fintech platforms, they can finally access most financial services.
3 Major Issues the Underbanked Face
Staying unbanked or underbanked, people lose an opportunity to invest and grow their wealth. But it also limits your chances for a better job and rental agreement.
Let's look at the common troubles that underbanked face.
1. You Remain Credit-Invisible
Perhaps it's the primary answer to the question, 'what is an underbanked person's main trouble.' If you're credit invisible, you don't have records at any of the three major US credit bureaus.
Note that there's no use in taking out quick loans. Payday lenders generally don't report to credit bureaus on borrowers they deal with. So if you even manage to pay off payday loans on due, it won't improve your credit score.
Instead, we advise you to check our credit score improvement tips for first-time borrowers. Your score matters as employees and landlords often revise credit profiles with job/housing applications. A healthy credit score would give you a substantial advantage over other applicants.
2. You Miss the Advantages of a High-Yield Savings Account
A high-yield savings account allows you to build a considerable personal deposit. It's an essential tool for saving money for your financial goals. Such could be emergency funds, wedding or vacation budget, etc.
Underbanked people typically ignore high-yield savings accounts because they worry about associated fees. As for unbanked immigrants, they may mistakenly think that they need an SSN to qualify for an account. 
The truth is the opposite:
You can get an online savings account with no opening and maintenance fees.

The minimum initial deposit and balance requirements are low – about $100 on average.

Many online banks and credit unions are OK with applicants with permanent residency ID cards and ITINs.
3. Impossibility of Personal Financial Planning
Well-laid-out financial planning helps grow your personal wealth and achieve goals. Unfortunately, underbanked households often cannot afford to hire a financial planning assistant. Consequently, they struggle with budgeting and lack financial discipline.
Luckily, personal finance management apps let you control every penny. For instance, IPSIPay's money sending app provides you with the following:
'

Scheduled Transactions

' feature to set the automated recurring payments

Convenient dashboard

for organizing your payment sources

A detailed payment history

. You can revise it instantly; no need to request a bank settlement.
Why Alternative Banking Is a Solution for Underbanked
The majority of the underbanked population uses mobile apps. These fintech products are literary time-savers providing you with low-cost personal banking and other benefits, including:
Online Checking Account
Do you want a multi-currency account or a reloadable virtual debit card? You can get them without attending a bank branch thanks to open banking services. Also, there are no minimum amount requirements if you open checking accounts online.
Automated and Cheap Bill Settlement
Suppose you're tired of costly and slow utility payments in your online banking account. Why not give something different a try? Alternative services allow you to choose a broader range of bill payment options and more competitive fees. You can learn more about third-party online bill payment services from our previous article.
Clear and Simple Expense Tracking
Alternative fintech apps usually have a convenient and easy-to-follow payment history. You can add bank accounts from separate institutions into a single profile to monitor them all together.
On top of that, you can also look for a handy bill-splitting app. It would be helpful to deal with shared spending. Check our past guide explaining the key features of bill-splitting apps to know what to look for depending on your use case.
Instant Low-Cost Money Transfers
Everyone should be able to send money domestically or internationally when there's an acute need. With IPSIPayⓇ on your smartphone, you can remit money or request a transfer in just a couple of taps. All peer-to-peer transactions are free, and so are money withdrawals to IPSI's prepaid Visa cards. Besides, you can send money to over 200 locations. This way, unbanked immigrants can financially support their families thousands of miles away.
Ability to Invest and Diversify Your Assets
Like traditional banks, personal finance apps aren't limited to secure payments and funds depositing. You can build considerable wealth thanks to the 24/7 online access to the investment portfolio.
The IPSIPay app is no exception. Users gain access to built-in trading accounts. You can sell and purchase precious metals at the best rates thanks to the live market prices.
IPSIPayⓇ: A Comprehensive Alternative Banking Solution for the Underbanked
At IPSIPay, we believe that everyone deserves affordable personal finance services. That's why you should try the IPSIPay app:
If you want to expand your current banking features.

If you want to bypass bureaucratic formalities and send money in a blink of an eye.

If you need a universally accepted Visa debit card (virtual and physical).

If you want a secure payment option for shopping online and offline.
Join the IPSIPay today and create a user account as described in our guide for first-timers. The application is available for FREE at Google Play and AppStore.