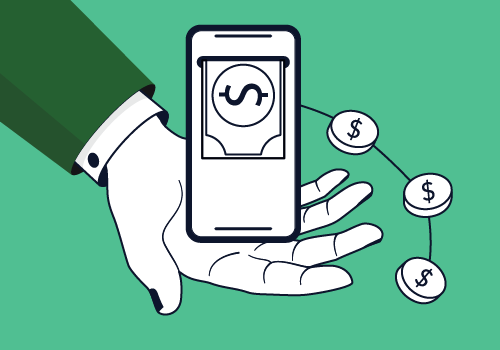 Choosing the Best Money Transfer App for the US and Global Mobile Remittances in 2023 and Beyond
Understanding why and how you will use the money transfer app is a must.
Table of contents:
Mobile money services intensified in 2020. It was mainly due to the COVID-19 pandemic, which restricted consumers from visiting offline financial institutions.
In 2021, Visa Economic Empowerment Institute reported that annual international transfers via mobile apps hit $12.7 billion. Consumers increasingly prefer sending and receiving money all-mobile as it's cheaper and faster.
That said, it's worth having a checklist of essential features and perks if you shop for the best mobile remittance provider. So let's discuss the key features of money-sending apps that you and your recipient will benefit from.
Key Features to Look for in Money Transfer Apps in 2023
Understanding why and how you will use the money transfer app is a must. If your friends and family already have PayPal accounts, it doesn't mean that you have to disregard the alternatives. In our past year's comparison of best wallet apps, we found no one-size-fits-all product.
After all, even the best money transfer apps have some limitations. Most stem from over-the-top fees for sending funds to particular regions, lack of payment delivery options, etc. So keep such details in mind – or even better, keep a checklist of your requirements in front of you. Then, you will definitely find a service or a combination of apps that covers all your needs.
International Coverage
Start with globally distributed money transfer apps. These are must-haves for frequent money transfers from loved ones and vice versa. It might be the case for:
Working immigrants and their families abroad

Expats or dual citizens

Travelers.
Always check if all the features are globally available: for some apps, a part of the features will be restricted or unavailable in other countries. For instance, the online transaction limit for Western Union customers is way smaller outside the US. It is below $2,999 for online transactions at the US domestic cash pickup location. But if you send money to Mexico, your recipient can get at most $800 (15,000 MXN) in cash.
Safe Money Transfers
International money transfer safety doesn't imply privacy and personal data protection alone. You should also clarify the service's policy regarding refunds and reimbursement in case you fall victim to fraudsters. So take a few minutes to read the legal agreement and scan the FAQ section for relevant answers.
Additionally, check whether the service provides an informative prepayment disclosure. This indicates that the provider prioritizes transparency, and you can expect a safe money transfer. CFPB's regulations obligate money transfer providers to inform users about:
Expected time of transfer arrival

Fees and service charges

Actual currency conversion rate.
Low Exchange Rates
Even the insignificant difference in transaction cost might win you an extra dollar. To choose the money transfer apps with the best exchange rates, you can try two ways:
Compare the mid-market exchange rate from Google search with the in-app rate. The ratio displayed in search results always correlates with the current interbank rate.

Shop for the best rate using remittance comparison online. Comparison is crucial for detecting the lowest conversion margin. It also lets you see the difference in rates for particular payment methods.
Transfer Fees
To achieve the lowest transfer fee possible, we recommend looking into p2p money transfer apps first. That's the cheapest option since total service charges are below 1%–1.75%. But there's more to it:
Some apps, like

IPSIPay

, provide FREE peer-to-peer transfers between mobile wallet accounts.

The average cost for sending mobile money to a debit card is around 1%–1.5%

Wallet-to-bank account transfers typically cost below $5. That's a huge contrast to international bank wires that typically cost around $35-50.
Also, check whether your money transfer app offers rewards and discounts. This might be a considerable advantage if you plan to make frequent or large transactions.
Trouble-Free Money Withdrawal
Generally, spending money right after they arrive shouldn't be any trouble. But you should know whether the recipient prefers cash or card payments.
Here's how to order a virtual or physical debit card from the IPSIPay app. Read this guide and learn in what cases you might need both payment options.
Advanced Personal Finance Management
Some mobile remittance products offer something akin to alternative banking solutions. Indeed, they provide unbanked and underbanked groups access to various financial operations. Provider only requires users to confirm their identity by SSN or ITIN. Once you've verified their account, you'll be able to:
Link available funding sources (including ordering a virtual card or multi-currency virtual card)

Schedule automated transactions to settle utility bills and loan payments

Track your spending

to make personal budgeting purposeful

Open a multi-currency account to convert national currencies directly within the app

Diversify your investment portfolio by buying valuable assets (stocks, gold).
Examples of Simple & Secure Money Transfers via the IPSIPay App
The IPSIPay money transfer app works remarkably well for mobile money remittances, regardless of your chosen payment scenario. You can count on it whenever you need a safe money transfer abroad.
Before you can send the money for the first time, you'll need to install the app, register, pass the identity verification & load the money into your account.  
Then, decide on the money transfer type:
Wallet to wallet / peer to peer

Send money to a bank account

Send money to a Visa card.
Wallet-to-wallet transfers with IPSIPay money transfer app
IPSIPayⓇ offers international W2W transactions to dozens of countries at no cost. It's an instant transfer, which is essential in case of an emergency. To send money from your mobile wallet directly to the recipient's wallet, you only need to fill in the following details:
The amount you wish to send

Recipient's email address/nickname/phone number

Security PIN code.
Check out the video guide demonstrating the entire W2W transfer process.
Send money to the US and foreign bank accounts via IPSIPay
This feature allows you to send mobile money to a non-user of the IPSIPay app. To do so, find out the recipient's bank details – check out the list of details required for SWIFT payments.
Once you have them, tap the icon 'Move Money Globally' on the app's home screen. Then follow the steps shown in this tutorial video.
With IPSIPay, you always get a moderate flat rate fee and competitive exchange rates for multi-currency transfers for your international bank wires.
Send money to a personalized physical Visa card or your companion card 
It's very easy to withdraw your personal funds to your Visa debit card provided by IPSIPay. Don't have one? Here's how to get it:
Complete the sign-up procedure as shown in the

tutorial video

to get an IPSIPay® virtual Visa card.

Read the Terms and Conditions of virtual card use in the tab ''ADD OPTIONAL DEBIT CARD.' Also, check out the fees by tapping 'View Fees' at the bottom of the screen.

Submit your SSN/ITIN/TIN for identity verification.
You can also send money to the companion card to support your family abroad. Either way, transactions are free of charge. Read our guide to learn how the transactions between IPSI's virtual and physical cards work. 
Get IPSIPay App for Hassle-Free and Affordable Mobile Remittances
Sign up today to get 24/7 access to instant mobile remittances, affordable money transfers of all possible types, online payments, and many more. Go to AppStore or Google Play to download the app to your device.