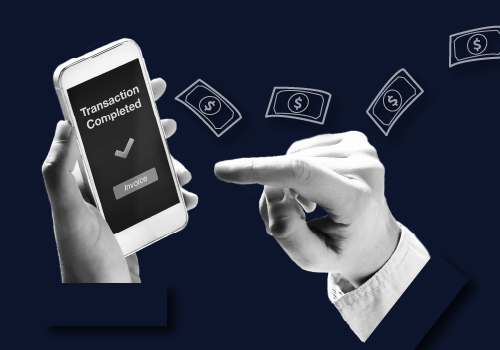 Complete Guide on How to Pay Bills in Mexico from the US
According to the country's census of 2020, about 5% of Mexican households are constantly receiving additional income through international remittances from family members abroad.
Table of contents:
For most Mexican immigrants, who dedicate themselves to hard work daily, there's more to it than simply earning and saving money. Their families back home largely depend on financial support from breadwinners. According to the country's census of 2020, about 5% of Mexican households are constantly receiving additional income through international remittances from family members abroad.
Besides direct money transfers, employment-based immigrants often pay bills in Mexico to simplify the lives of their friends and relatives. The country still lags far behind in digital payment options for paying down utilities. For instance, it is natural to see long queues of householders waiting for their turn to repay electricity bills in CFE Matico kiosks.
That's not the way to do it. Let's look into more convenient, secure, and hassle-free alternatives you can choose to pay bills in Mexico.
What Mexican Utility Bills You Can Repay While Staying in the US
Even though you can complete many transactions internationally, some bills are prevalent for US-to-Mexico payments.
Home Utilities
Utility bills from CFE (electricity), Aquaman (water supply), Z-Gas (gas supply), and Telmex (internet provider) arrive monthly. They'll be available both at the postal address and designated email inbox. In the case of CFE and TelMex, you can pay bills in Mexico from the US remotely with Mexican and American debit/credit cards. However, mind that CFE online payments are now available only for American Express cardholders.
Mobile Recharge
A cellular connection allows you and your family members to stay in touch anytime and reach each other by phone whenever necessary. With accessible mobile and banking payment methods, you can recharge prepaid mobile credit for most Mexican operators, including Mobista, AT&T, Virgin Mobile, and Telcel.
Medical Bills
The employed Mexican residents usually own IMSS medical insurance, backed up by monthly deductions from their salary. INSABI is another free Mexican healthcare system primarily supporting socially vulnerable and disadvantaged groups. Although citizens might enroll in INSABI for free, it doesn't cover plenty of severe health issues. Treating those involves additional charges. Moreover, such cases require patients to pay upfront, so payment via mobile digital wallet would be the best option to handle this instantly.
You can leverage various methods to repay your utility debts or pending invoices. You only need to know the beneficiary's bank details (for an invoice from private services) or account number (for utility providers and ISP). However, you should also consider the transaction fee, available types of payment deposit, and operation processing time while choosing.
5 Ways to Pay Bills in Mexico from the US
Check out the most popular options with pros and cons to pick the one that can meet your needs best.
1. Paying CFE Electricity Bills Online
Most users settle CFE bills at the company's website for it is convenient, fast, and free of charge. Nonetheless, you won't avoid hidden fees resulting from currency exchange if you deposit payment from the USD card account.
Pros:
Easy to run recurring payments and prepay once you've registered and added an account service number.

You can review past receipts and revise your payment history.
Cons:
CFE accepts online payments only from American Express debit and credit cards.
2. Paying Off TelMex Services by Phone, via Mobile App, or Website
TelMex allows account balance top-ups in two simple ways. You can deposit payment online through a mobile app or site from debit and credit cards issued by Visa, Mastercard, or American Express. Alternatively, you may dial toll-free 800 123 2222 and recharge your balance by telling your card details to the operator. Before that, you'll need to set a 4-digit security pin.
Pros:
Money is sent the same day and processed within two business days.

You may enable recurring payments in an online account.

There's a $2 fee per transaction. 
Cons:
Payments aren't accepted by phone if they're past due.
3. Payment at Local Oxxo Convenience Stores
If the recipient usually gets an international transfer to Mexico in cash, they can effortlessly pay out all utility bills at once while checking out at Oxxo stores. Those account for 19,500 convenience stores across the country.
Pros:
Oxxo locations partner with all Mexican utility companies, ISP, and mobile providers.

A small fee of 10-12 Mexican pesos ($0.59).

Most Oxxo locations are open 24/7.
Cons:
The payments won't be accepted if they are past the due date. So pay at least two days beforehand.

Oxxo accepts cash only.
4. Non-banking Remittance Services
Popular money transfer providers like Western Union and Xoom support settling bills for lead Mexican utility and ISP companies. There are CFE, Sky, IZZI, Dish, TELNOR, Gas Natural Fenosa, and other participating billers you can directly send money to.
Pros:
Easy online confirmation procedure. You only select the biller and indicate the payment amount and service number.

Users can deposit payment through a mobile app, website, or in-cash at an agent location.

Various payment sources accepted: cash, bank account, debit or credit card, PayPal.
Cons:
The transaction fees are $2.99 and $4.99 for WU and Xoom correspondingly. The amount deducted due to the currency conversion rate is hard to predict but typically ranges between

1.5% – 2%.
5. Digital Payment Apps
Only a few mobile payment apps are well-performing and provide easy access to bill settlement across borders. Mexican expats use them to pay bills in Mexico from the US.
Pros:
A low fee of $1 per payment

Support debit cards emitted by Mexican and US banks and allow users to order their branded prepaid Visa cards.

Provide mobile recharge and home utility bill settlement (electricity, water, gas, Internet, cable & satellite TV).
Cons:
A relatively small mobile wallet limit of 6,500 pesos and a monthly transaction limit of 5,000 pesos in apps like Cuenca (requires CURP number verification).
Make International Bill Payments Right on Time with IPSIPay
If you seek a versatile, well-suited solution for online and offline bill settlement, you're one step away from getting it. The IPSIPay app lets you pay Mexican utility bills and pending invoices remotely at service providers' websites or using the beneficiary's bank account details. If your mates and relatives prefer cash when paying off utility receipts, you can hand them a companion prepaid Visa Card to withdraw transfers at local ATMs.
Besides changeable payment methods, you will immensely benefit from IPSIPay's inexpensive operational rates:
Transactions between mobile wallet accounts and prepaid Visa are free of charge;

The top-up fee is $1 for loading money to an e-wallet from US checking/saving accounts;

The international cash withdrawal fee is $2.5 per transaction.
Join IPSIPay today and get immediate access to a digital wallet account with a $500 limit without obligatory identity verification. Furthermore, you may enhance your personal savings limit by ordering a Visa Card that allows you to deposit $20,000 at a time. Get IPSIPay to your mobile phone at Google Play and AppStore!