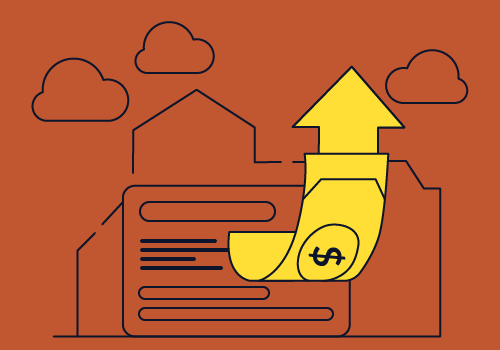 How to Fill Out an International Money Order for a Remittance: Requirements, Limits, Fees, and More
Money orders work perfectly for sending money to areas with the limited bank or digital remittance services. This article explains how to send money abroad using this method. Also, we will consider how to overcome the limitations of international money orders, such as transfer limits and high fees.
Table of contents:
Money orders are still a very familiar way to send money abroad for many people, especially as a remittance option for unbanked and underbanked groups. The thing is, money transfer agents operate with cash. Therefore, money orders work perfectly for sending money to areas with the limited bank or digital remittance services.
This article explains how to send money abroad using this method. Also, we will consider how to overcome the limitations of international money orders, such as transfer limits and high fees.
What Is a Money Order
A money order is a form of a prepaid check. It is a printed document sender can order at the provider's location, including:
Postal service offices (for instance, USPS)

Bank or credit union branches

Retail stores

Agent locations of money transfer companies (Western Union, MoneyGram, etc.).
The filed money order form is then sent to the recipient's postal address. Once they have it, they can cash it at the same types of establishments (i.e., their local postal service office) or visit check-cashing locations.
Senders often confuse such a piece of paper with a cashier's check. But there are particular distinctions:
You can only get cashier checks for international wire transfers at a bank or credit union.

Cashier checks allow you to wire money in larger amounts compared to money orders – the transaction limit can be up to $10,000 or even higher.

Unlike checks, money orders are prepaid, so you cannot assign a random amount on your own.
Is Money Order Still a Popular Way to Send Money Abroad?
Not all money transfer services providing this type of remittance operate in every country. For example, international wire transfers through USPS postal service are available in 38 countries worldwide, mainly in North America and Central America. At the same time, global money transfer companies like MoneyGram and Western Union allow you to receive money at cash pick-up locations in about 150 – 200 countries worldwide.
Money orders are in higher demand in areas lacking bank institutions. In our previous article about popular directions for money transfers, we've mentioned why some regions, like Sub-Saharan Africa, have fewer bank transfers. Money orders are often the only option to send money abroad to troubled and undeveloped areas.
If you're a keen globetrotter, a foreign freelancer, or a working immigrant, you must be aware of such a method. Further in the text, we'll explain how to use it wisely.
Requirements for Bank Money Orders
Submitting a money order has its specifics compared to the rest of bank-related international wire transfers. Learn more about paperwork, transfer fees, and delivery time below.
How to Fill Out an International Money Order
As a sender, you must pay great attention to filling out the form correctly. Here's a step-by-step manual on how to do it.
1. Put down a payee's name and address
Find the line that begins with "Pay to the order of" or similar words. Then write down the full recipient's name and address. Remember, there could be only one authorized recipient. Also, make sure you've Latinized the payee's name correctly. They'll be asked to provide a government-issued ID to verify their identity.
2. Add Your Name & Address
Write it in the section titled "from," "purchaser," or "sender." Such details will inform the recipient that the international transfer came directly from you. For some orders, the form may require only your address. However, you may also need to specify your full name.
3. Assign your Billing Account Number If You Plan To Pay a Bill
Look for the "payment for/account number" section if you send money abroad to settle bills. Then write down the corresponding account number of your utility service provider. It will allow the cashier in the recipient's country to deposit money from a check right where they belong.
4. Leave Your Signature
Sign the money order blank to make it valid. Note that there could be a separate line for the recipient's signature on the back of the form. Be careful not to invalidate your money order with a missing or misplaced signature.
5. Save the Detachable Part of the Order Form & Receipt
Save the counterfoil of the money order blank. You will need it to track the delivery or claim a refund. Additionally, the cashier may hand you a separate receipt. Both documents will help you cancel the transfer if you find out that the money order was filed incorrectly.
Terms, Fees, and Transfer Limits
Transferring funds typically takes a lot of time. Most international money orders arrive to the addressee no sooner than in 3-4 business days. But in some cases, delivery might take 2 weeks. Apart from that, the recipient must visit a financial institution personally to cash the order or deposit it in a bank account.
Average fees and transaction limits for overseas transfers significantly vary from one provider to another. 
US banks

. Wells Fargo and other popular banks charge $5 – $10 or 10% of a transferred amount. The set limit is $1000. However, many institutions might waive service fees if you own a savings account at their branch.

Retail stores and post offices

. Their fees are much higher compared to banks. For instance, the total service charges with the exchange rate fee are $20.75 for sending 1000 from the US to Mexico. Moreover, there's a low limit of $700 for cross-border remittances.

Cash pick-up locations

. Money transfer companies offer the lowest fees possible. For example, money orders between $100 and $1,000 could cost you about $1.50.
That said, these expenses don't include currency conversion fees and cashing fees. Those add an additional 1% to 2% if the payee cashes out a money order at the bank. But exchange rates are even less advantageous if you choose to receive money at non-banking organizations. On average, check-cashing outlets charge 2% to 6%, depending on the withdrawn amount.
Regulatory Rules
The service policies for money order issuers are practically the same as for any money-sending service. The key difference is that a single cross-border transfer won't be reported to the IRS as they can't exceed $10,000.
However, in contrast to digital transfers, money orders are easier to cancel. You can request the cancellation and refund while it is still in transit with no problem. To do that, you only need to contact the responsible company and provide them with details from the saved receipt.
Alternatives to Bank International Money Orders & Wire Transfers
Since money orders are slow and costly, we recommend you consider faster and more convenient alternatives. Learn more about various available remittance options and when to use them here.
Suppose you wish to transfer funds to an unbanked person abroad. If your recipient owns a debit card, you should try online banking. On the other hand, you can make a p2p transfer. It will be just right if your payee makes daily purchases with a mobile payment app.
Save Money and Time: Remit Funds via IPSIPay
Ⓡ
IPSIPayⓇ mobile application saves you and your loved ones overseas from annoying paperwork. You also don't need to go anywhere to make or receive the payment. With smart and simple mobile money management, you can remit money on the go instantly and at a low cost.
The application is available for global use across 200+ countries and has no installation fees. Don't waste time, and join the IPSIPay app today by downloading it from AppStore or Google Play!