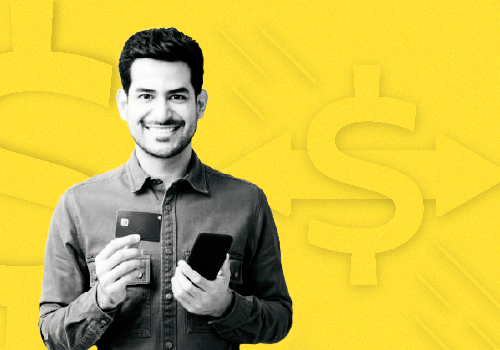 International Transfer Fee: How Much Does It Cost to Send Money from the US to Mexico?
If you read this article, you are probably also looking for a way to transfer money to Mexico. Learn more about available services and use our tips for the lowest fees.
Table of contents:
Mexicans in the US often seek a secure and reliable way to send money home. These are employment-based immigrants, people with relatives in Mexico, and other residents who need to make US-to-Mexico payments.
If you read this article, you are probably also looking for a way to transfer money to Mexico. Learn more about available services and use our tips for the lowest fees.
What Matters in US-to-Mexico Money Transfers?
Making money safe is the primary concern of Mexican people coming into the USA. The second, but probably no less crucial, is to remit money to their relatives to support them regularly. For that reason, employment-based immigrants need a reliable option for sending money to Mexico that provides:
Convenient access to money transfers (both for sender and recipient).

Reasonable

international transfer fee

.

Rapid transfer processing. 

Robust security of transactions.

Variety of supported payment methods.
However, accessing most instant money transfer options would take you to open a debit or checking account. The good thing is that US bank institutions' policies are immigrant-friendly enough, and you are eligible to become their client regardless of your legal status. Along with Social Security Number (SSN), you can apply for bank services with Individual Taxpayer Identification Number (ITIN). Just go to the IRS site, where you can find an easy-to-follow guide on how to receive SSN or ITIN.
Once you've obtained a personal account, the only thing left is to pick out the most preferred way to remit funds. To spare you from wasting time digging up and comparing info on money transfer rates to Mexico,  we've rounded up the essentials you have to know about how payment services and money transfer companies charge fees.
US-to-Mexico Average International Money Transfer Rates
It`s reasonable to start comparing the money transfer rates to Mexico by looking at the wire transfer methods most commonly represented in the US. This was the dominant way to send and receive money between bank accounts until the late 2000s, when digital wallets became widespread on Android and iOS phones. Nonetheless, wire transactions are still going strong as they are well-suited for moving large amounts of money. Also, they allow you to receive funds either to a bank account or in person.
On the other hand, international transfer fees are somewhat inconsistent when sending funds through wire transfers. Some incoming wire transfers are charged to the sender only, while for others – both sender and recipient. At last, a financial institution may waive a wire fee for the sender/receiver if they have an open deposit or checking account (that's typical for banks). That's why it might take a while to pick out the least costly way to remit funds.
International transfer fees
of US banks
Here are examples of wire transfer rates set out in the most popular US banks:
Incoming wire transfers (Mexico to the US)

Outgoing wire transfer (the US to Mexico)

Bank of America

$16

$35 – for payments in Mexican pesos or other currency

$45 – for payments in USD

Chase

$15

In branch:

40$

Online transfer in foreign currency:

$0 – if sending $5000 and more

$5 – if sending  less than $5000

USAA

$0

$45
What Are Transaction Fees for Non-Bank Remittance Services
Third-party remittance services like Western Union, MoneyGram, and Xoom surpass banks in transaction processing speed, but at the same time, instant money transfer would cost you extra. On average, you can expect to pay $10 – $20 more when applying for a 10-minute transaction.
Although third-party money transfer companies charge a relatively small basic fee compared to the flat rates imposed by banking institutions, the advantage fades once you need to move a more considerable sum. That's because international money transfer rates increase gradually depending on the amounts you need to send.
The comparison table below shows rates for different payment methods and delivery amounts. Those are transfer fees for cash pick-up locations only.
Payment from Debit Card

Payment from Credit Card

Payment form Bank Account

Western Union

$100 to $1,000

$4 – $7

$8.49 – $33.99

$4

MoneyGram

$100 to $1,000

$4 – $13.98

$8.5 – $34.96

$4

Xoom

$100 to $500

$1,000

$8

$8

$8*

$8

$7; $4**

$8
*the credit card company might charge hidden cost
*no additional fee for bank account deposit of $299 and above
Other Things to Consider when Moving Money from the US to Mexico 
Individual transfer limits
Here are the maximum amounts set for non-bank remittances from the US and Mexico:
Western Union.

No more than $7,499 in cash and up to $2,750 for transfers to a bank account. These are daily limits per sender.

MoneyGram.

A single online transfer and a monthly maximum of remitted funds are limited to $10,000.

Xoom

. Xoom's payout limit varies significantly depending on which agent location you choose. On average, it is $800-900 daily, but some of Xoom's partners raise a single payout to $3,000.
Security Breach Risks
Although most methods of wire transfers are deemed extremely safe, there are still chances of fraudulent actions that stem from identity theft. One of the most illustrative cases was a shocking theft of $450,000 from Frank Krasovec in 2018. The con artists hijacked Mr. Krasovec's email through which they requested his assistant to wire a sizable sum to a fictional account.
The common safety flaw of wire transactions rises from plenty of recipient details you must provide when sending funds. Moreover, the international wire transfer may imply additional risks of bank details leakage because of numerous intermediary institutions involved. 
However, it's not the case when you opt for receiving money straight to an e-wallet account. It's a secure payment method because there are no intermediaries and your credentials remain within the payment system.
Hidden fees
It is the intermediary/correspondent bank fee and beneficiary bank conversion rate that bloat the total cost of your international transfer. As a rule, originator banks where you deposit funds for forthcoming transfers cannot provide information on these extra charges beforehand. That's because intermediaries are chosen based on the location and regulatory specifics that allow them to process inter-bank payments. In other words, there is no universal scheme of US-to-Mexico outgoing wire transfers.
Typically total international transfer fee would include:
Intermediaries' operational expenses reaching around $15 – $30.

The exchange rate costs. That's approximately $5 to $20 on average for a non-banking remittance service.
Aside from these, there are no extra charges for the remitter or recipient.
Alternative Options with Lower Money Transfer Rates to Mexico
Nowadays, digital wallets can completely substitute the traditional wire transactions, especially when it comes to moving money cross-border. Regardless of the destination, you will pay from 0% to 3% per transfer. Such a moderate lifting fee is a huge relief for those who remit and receive funds. 
Lower international transfer fees and 24/7 accessibility also make e-wallet apps the perfect solution for frequent microtransactions. So whenever somebody urges you to send them money, you can do that in a couple of taps.
Make Money Transfer to Mexico Cost You Nothing with the IPSIPay App
Apart from cheap and convenient transaction options, a digital payment app can also bring you enhanced online banking features. IPSIPay app offers you a whole bunch of easy and versatile finance management options that are always at your fingertips. You can save up your hard-earned assets and increase them by investing and benefit from other advanced capabilities.
Install IPSIPay for FREE to get immediate access to:
Zero-cost money transfers

. Move money between mobile savings accounts instantly with zero

international transfer fee

. Give away a companion card for your family members in Mexico to remit money at no cost.

Immediate balance top-ups

. Load money to your digital wallet in any preferable way using peer-to-peer top-ups on request, US checking and savings accounts, digital payment options (PayPal, Venmo, Amazon Pay, and Apple Pay), or prepaid Visa debit card.

Convenient investment management

. Buy or sell precious metals straight from the app at advantageous quotes.
Advance your money transfers and online payment options with the IPSIPay app. Download it from AppStore and Google Play and sign up for free!
Wrapping Up
US to Mexico remittances through traditional wire transfer methods hide various compulsory charges.
You can opt for non-banking money transfer vendors, including digital wallet apps, to speed up payment processing and avoid extremely high fees.
Digital wallet apps provide enhanced online banking features along with lower-cost transactions.