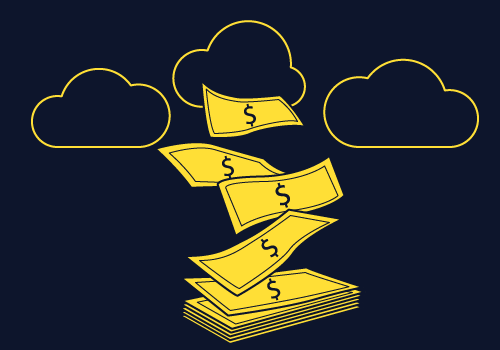 Money Transfer Worldwide: What Countries Can You Transfer Money to via Digital Wallets?
Read our article explaining how and where you can transfer money from the US via digital wallets.
Table of contents:
Mobile payment products are becoming more prevalent each year, and their effect is definitely game-changing for the international remittance market. One of the reasons for their immense boost in 2020 was that access to offline remittance methods was obstructed due to the COVID-19 pandemic. Thanks to the widespread digital wallet apps, immigrant workers and foreign nationals managed to effortlessly transfer money from the US to their families abroad in this turbulent time.
If you're not yet familiar with this prompt and affordable remittance solution, here are some helpful insights on their international coverage, delivery options, and fees. Read our article explaining how and where you can transfer money from the US via digital wallets.
Why Is It Popular to Transfer Money Abroad with Digital Wallets?
Obviously, it is way more beneficial to transfer money from the US via e-wallets as they process transactions instantly. The funds arrive in your recipient's virtual account straight away regardless of the part of the world they are in. On top of that, users can get substantial benefits from advantageous fees and exchange rates. 
Read our previous guide to money sending apps for more benefits and useful tips on how to send money abroad through mobile applications. In this article, let's focus on the key aspects that appeal to users most when they transfer money from the US using a digital wallet:
Convenience

. In contrast to sending money orders at an agent location, people don't need to leave home (or wherever they are) and travel to a certain location to send/receive cash. Besides, digital wallet transactions do not require repetitive identity confirmations by demonstrating a government-issued ID to bank tellers and agents.  

Variety of ways to fund the transaction

. People can select whichever payment deposit method they like to transfer money from the US. Funds can be withdrawn from the wallet balance, physical/virtual debit cards linked to the user's account, or checking bank account. The same is true for cashing out and topping mobile wallet balance. 

International coverage.

Many e-wallet apps offer worldwide coverage, so they are especially popular among the globe-trotters. However, you must remember that some of these products have restricted distribution or run on specific devices. Such are Apple Pay, Google Pay, and Samsung Pay, for instance.

Top-notch privacy protection

. Thanks to biometric scan technologies, it's completely impossible to hack a digital wallet account. Although, you should consider additional

payment safety precautions

to exclude the risks of identity theft and money transfer scams.
What Types of Money Transfers from the US Are Most Often Available in Digital Wallets?
Most wallet apps allow users to transfer money from the US or send them domestically in three ways:
wallet-to-wallet P2P transaction,

wallet-to-debit/credit card transfer,

and cash withdrawal from a virtual balance to a bank account. 
These options significantly differ in processing speed and service charges, so it's up to you to decide whether they're suitable for particular purposes. We recommend you check our blog post about the 9 Best Digital Wallets in the USA to look for a balanced solution.
Wallet-to-Wallet Transfer
The fastest and easily the most cost-effective way. Funds arrive in a moment, and a single transfer is typically charged between 1% – 2%. Moreover, some providers, e.g., IPSIPay, and Apple Pay, might waive fees for P2P transfers.
Transfer to Debit/Credit Card
Users can choose both bank-issued physical and non-banking virtual cards as a delivery option. It won't matter whether the sender remits the sum from a wallet or moves money between different bank cards. Either way, there would be the same charges of around 1,5% – 3,0% per transaction. Plus, if you choose to deposit payment from your credit card, it would cost you an additional 1,5% – 5%. Therefore, you better transfer money from the US using your debit card to avoid overspending.
It is also worth mentioning that some money-sending apps have a fee cap for wallet-to-debit card transactions. For Apple Wallet, the fee cap stands at $15, and for PayPal at $25. To exclude fees for transferring money, users might order a branded debit card from a mobile wallet company.
Transfer to a Bank Account
It might be reasonable to transfer money from the US to a foreign bank account if you wish to move large amounts that the recipient won't use for immediate purchases. Perhaps, you wish to load funds into their deposit account or pay off their mortgage and college loan. That said, you need to take into account the delay as bank account transfers might take up to 3 business days.
The fee policies are different for each mobile app. Whereas Google Pay waives fees for wallet-to-bank account remittance, PayPal charges a 5% fee ($4.99 USD as a maximum). Mind that there would be a hidden exchange rate margin of around 1% – 4%. So we recommend you to shop for the best conversion rate among the mobile remittance providers.
Into What Countries Can You Transfer Money from the US via Digital Wallets?
Digital wallet apps are an omnipresent payment method in North America. However, money transfer features of some products aren't available in certain countries. For instance, Google Pay, Apple Cash, and Venmo provide instant P2P transfers only for US domestic use. Mind this if your primary intent is to have a handy mobile remittance solution suitable to leverage elsewhere.
According to the latest trend, the most significant US remittance flow growth is now observed in Latin America and the Caribbean. As of November 2021, World Bank experts estimated an overall increase of 21.6% compared to the previous year-to-year figures. That's not to mention Mexico, the second biggest receiving country where people transfer money from the US. So most likely non-present digital wallet products will primarily expand their coverage in this region.
Lead Destinations for the US Outgoing Remittances
The current tendencies of worldwide remittance inflows indicate that senders tend to transfer money from the US to low-income and middle-income countries. Mobile wallet cross-border transfers are especially popular in densely-populated areas with insufficient bank service coverage and/or unfavorable exchange rates at local financial institutions. By remitting funds via digital wallets, immigrants and their relatives back at home can cope with the shortcomings of the bank wire method.
Here are the hottest destinations of the US outgoing remittances:
Asia

. India tops the chart of recipient countries for the US-based remitters, with an inflow of

$89 billion in 2021

. China ranks third among the top-five outgoing transfer destinations with $53 billion. The Philippines, Bangladesh, Pakistan, and the Central Asian republics also account for the prevalent money transfer destinations.

Central and South America.

Aside from Mexico, the states bordering the Gulf Area demonstrate a consistent increase in the incoming remittance rate. The Dominican Republic tops the chart, followed by El Salvador, Honduras, and Guatemala. Among the South American states, Colombia demonstrates the most consistent and high rate of incoming personal remittances, with about $670 million transferred each month.

The Middle East and Africa

. Egypt and Lebanon top the list of the beneficiary countries in the Middle East region. As for Africa, the most substantial growth in the last two years has been spotted in Sub-Saharan Africa. However, this region is notorious for the least friendly fees policies, with an average rate of 8%.

Europe

. Personal remittances to France and Germany account for the largest part of the overall inflow. That said, households of Balkan, Baltic, and Eastern European republics depend on the cross-border transaction much more. The US outgoing transfers, including the ones carried out via mobile apps, account for a significant share of GDP in these states.
How to Transfer Money from the US at the Favorable Exchange Rate
The key recommendation for selecting the best remittance solution and saving money through a favorable exchange rate would be to take time to contemplate the options. Research, analyze, compare, and you'll find the least expensive option for your transactions.
Know the mid-market value. Sort out the midpoint between buying and selling prices for the foreign currency. That would help you determine how big a particular service's markup is.
Consider the currency conversion markup. The exchange rate margin varies anywhere from 2.5% to 7% for the bank wires. Conversely, it is below 2% when it comes to transferring money online. Meanwhile, the digital wallet apps charge even less, providing an exchange margin of around 0.4% – 1%.
IPSIPay: Instant Money Transfers from the US to 200+ Countries
India, China, Mexico, the Philippines, and dozens of other countries worldwide would be available for you to set as a destination for your money order. IPSIPay covers all the key regions and destinations for the US outgoing remittances, including the countries in Asia, Central and South America, the Middle East, Africa, and Europe.
The IPSIPay mobile app provides affordable, fast, and globally available digital remittance features along with low ATM transaction fees and a variety of ways to load funds to mobile wallet accounts.
Find the complete list of all countries that you can transfer money from / to here. 
Explore convenient and fast ways to remit money from the US to your loved ones with the IPSIPay app. Install it from AppStore or Google Play right away!