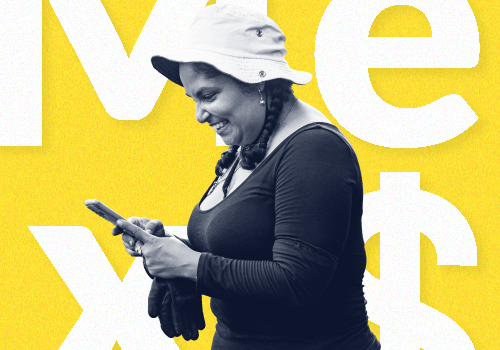 Secure Payment Options US to Mexico: Which One to Choose?
When it comes to international transfers like the US to Mexico, reliability becomes even more critical. Would you like to know some secure payment options?
Table of contents:
The disturbing proliferation of cybercrime raises concerns since people are commonly used to purchasing goods and services online. There is a distinct need for secure payment options protected from hacking and fail-safe to withstand criminal attacks.
When it comes to international transfers like the US to Mexico, reliability becomes even more critical. Would you like to know some secure payment options?
We've rounded up some essential facts about protected digital funds management. In this article, you'll find out the pros and cons of each method to decide which one would work better for you.
The US to Mexico Secure Digital Payment Options Overview
With tons of methods for sending money from the US to Mexico, there's no wonder if you get confused, especially at first. To help you, we've reviewed the features of trusted secure payment options that are well-acknowledged and proven to be useful. Take a look at the table below:
Moneygram

Western Union

IPSIPay app

Processing speed

From 10 min to 1 hour

Within 5-10 min (for cash pickup at destination)

From 1 to 4 business days (to get funds to a bank account) 

Instant

Transaction fee (US to Mexico)

$4 per $100

$4 per $1,000

$5 per $100

$5 per $1,000

FREE (both for moving funds to another IPSIPay wallet and connected prepaid Visa debit card)

Safety

Track numbers assigned to each transaction

The money order service line for checking the transfer status 

MTCN tracking number verification

Government-issued photo ID check (for pickup at agent location) 

PCI DSS certified

NACHA compliant

PIN validation for each transaction

Where to receive money

Cash Pickup Location 

Bank Account

Debit Card

Mobile Wallet (Wallet)

In-person delivery

Cash Pickup Location 

Bank Account

Wallet

Debit Card

Local Bank

Any ATM
The advantages of sending and receiving funds through secure payment options like the IPSIPay app are undeniable. Not only because this way of money transferring is faster and free of charge but also because you and the recipient can withdraw money at any location.
In the US, an average checking account monthly fee may additionally cost you around $7-12. Unless you're eligible to get bonuses or have a direct deposit, it is unlikely that banks will waive monthly fees. So managing online transfers through the mobile Wallet app is the easiest way for the US to Mexico and other transactions.
Why Use Secure Ordering and Payment Options and How?
Data breaches may lead to identity theft, which often develops into a complete disaster.
Suppose fraudsters have secretly skimmed and cloned your credit and debit cards. Suddenly, you start noticing unauthorized cash or online purchases. But what is more harrowing, crooks might start to clean out your credit balance. That's the worst-case scenario because it will surely spoil your credit score. According to FTC statistics, the overall number of reported credit card frauds by the end of the first quarter of 2021 counted at 118,191.
Even though online purchases are pretty safe, some criminals take over users' savings or checking accounts by using information available through open sources. The popular identity theft scheme includes switching the pre-existed number to a new cellular provider and requesting a password change. Fraudsters don't even have to access your mailbox to do that.
Here are the best ways to avoid such fraud:
Do not disclose your phone number in open sources like social media.

Establish extra security features like two-factor user verification (mobile or web applications will request a one-time SMS password along with an already set password).

Use unique login credentials for mobile banking and money transfer services.
With these precautions, you'll reduce the chances of financial credential theft to a minimum.
Top Secure Payment Technologies: Pros and Cons
Now that you know the online payment rules, it's time to discuss what providers do to ensure security. These findings should help you pick the most suitable secure payment options considering the best industry practices.
First of all, a basic standard like an SSL certificate establishes an encrypted connection between a user's browser and a server. But modern digital safeguards go much further than that introducing such features as:
PCI DSS

– a protocol that protects primary account numbers (PAN). Also, PCI DSS is utilized to store and safely transmit CVV codes. So basically, PCI DSS helps to identify the cardholder precisely.

TLS connection

– provides a secure session for transaction processing. The main server and client device exchange data through this connection and maintain the verification details and encryption keys. 

128/192/256 bit AES encryption – technologies designed to convert plaintext to ciphertext while transmitting sensitive data from the client's side to external servers. Ciphering and deciphering require unique safety keys that are stored at corresponding devices. Such an approach provides robust security against brute-force attacks.
Even if you prefer one secure digital payment option to another, these basic protocols and technologies ensure efficient protection from scams and hacking. Apart from that, there are enhanced levels of security flowing from the specifics of each method.
EMV-chipped credit and debit cards
Thanks to an EMV integrated chip, each new transaction gets its authentication code, which levels up the security during money transfers. Fraudsters cannot clone EMV-enabled cards like those with magnetic stripes.
Nonetheless, a 16.4% increase in card-not-present thefts was recorded in 2021. Most of those frauds come from malicious hardware – skimmers that steal EMV-chip data during payments through ATMs and POS terminals. Therefore, you should be extremely careful using EMV-chipped secure ordering and payment options. Stick to trusted retailers, and don't shop at the marketplaces that look suspicious.
Pros:
Rechargeable, quite useful to pay with at POS terminals in retail outlets.

Secured from cloning, unlike ones with magnetic strips.
Cons:
Subject to pocket thefts and sometimes get swallowed by ATMs due to malfunction or technical issues.
Gift Cards
A gift card is a relatively secure payment option since it keeps your sensitive bank details and credit balance information unreachable to scammers. It isn't registered like most of the cards emitted by banks, so it can't pose the risk of identity theft. However, you can request identity verification to get additional protection against theft or fraud liability coverage.
Pros:
Your sensitive personal information isn't attached to a gift card.
Cons:
These cards have a finite dollar amount, and you cannot recharge them.
ACH money transfers
Business owners often use ACH transactions to pay bills by sending funds directly from one account to another. It is a safe and reliable method for customer-to-merchant, merchant-to-vendors, and contractant-to-contractor mutual remittances. Still, at the same time, you must be ready for additional charges. The average fee ranges from $0.25 to $1.5 per transaction, but some banks might establish a flat rate fee of 0.5% – 1.5%.
Pros: 
ACH transfers are secured by unique routing numbers validation and additional security means (tokenization, encryption).
Cons:
Transaction fees significantly vary depending on bank policies.

Transfers may take up to 3 working days.

Over-complicated registration for merchants.
Payment apps
Mobile apps represent a great secure digital payment option for shopping online and at the shop register, transferring funds to other users, and paying bills. You only need to link an existing credit or debit account to your mobile app to send and receive funds.
Pros:
No need to carry physical cards or cash around.

Many payment methods available.

Immediate purchase confirmation straight out from the shopping cart in an online store.

Superior level of fraud protection with biometric authentication.

Instant money transfers within the same system.
Cons:
Some applications might not be available in particular regions or countries.
Why is IPSIPay the Best Among Secure Ordering and Payment Options?
IPSIPay app is powered with high-end technology to guarantee you the most secure payment options. You can use it to send money from the US to Mexico and complete other kinds of domestic and international transfers. 
PCI DSS compliant

. IPSIPay supports the PCI DSS protocol that facilitates safe funds transfer during the checkout process. It is as safe as using products from major credit card companies.

FDIC approved

. The deposit accounts or mobile Wallets are subject to the FDIC and covered by federal law.

PIN validation

. The app requests your safety PIN before approving the operation whenever you request funds and do an international or US domestic transfer.

TSL protocol. TSL payment data encryption technology is implemented in e-commerce sites and web applications as a part of the SSL protocol. It ensures a secure session when users' private data like passwords and credit card details are sent from client to server.
Altogether these security features diminish the most frequent risks associated with online transactions. Our tech specialists continuously cooperate with the client support team to consistently advance safety measures. Delivering you fully secure payment options is what we stand for.
Enhance Your Online Banking with an IPSI Visa Debit Card!
In addition to IPSIPay app functionality, we recommend getting a prepaid Visa debit card. It has no monthly maintenance fees and costs only $2.50 to order. Moreover, you can request a companion card and send it to your family member abroad to transfer money to them from your mobile Wallet or debit Visa for FREE.
Eager to obtain secure digital payment options with the IPSIPay app? Download it from AppStore or Google Play now!
Wrapping up
Consider moving money directly to digital wallets instead of sending them via unsafe transactions.
Using debit and credit cards, especially while shopping offline, is still unsafe because of fraud. Carrying over your checking and saving accounts to mobile devices would mitigate the risks.
Don't forget to add the safety precautions to mobile apps you already utilize: two-factor authentication and biometric validation.