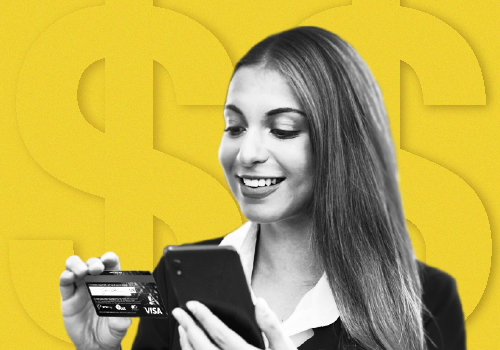 What Is a Virtual Visa Card: Types and Features Your Business Needs to Consider
This overview will introduce you to the benefits of online cards for Internet purchases and contactless payments.
Table of contents:
There's no secret that Visa payments are supported by merchants and service vendors worldwide. Most likely, you or some of your mates already own bank-emitted debit cards to receive payroll and pay at retail stores. But today's topic is different because we're about to explain virtual Visa card usage specifics. It can do almost everything a physical card does while being fully digital.
This overview will introduce you to the benefits of online cards for Internet purchases and contactless payments. We also will highlight how online visa debit cards integrate into mobile wallet apps and what limitations particular types of these cards have.
What is a Virtual Visa Сard?
It is a non-material payment measure that can substitute ordinary bank cards for online or over-the-phone purchases. At the same time, an online Visa card, just like a physical one, has a 16-digit account number, expiry date, CVV secure code, and PIN code.
Since it is randomly generated and isn't issued in plastic, the online card will be ready for you to use much sooner. It will take about 3 – 4 weeks to produce it instead of the 6 – 8 weeks that are normally required for manufacturing a physical card. Some organizations can even give you a digital card in days or hours. For example, e-gift cards are sent the same day.
The recipients get their card details by email. Sometimes the emitter might mail you a printed image or plastic reference.
What Types of Virtual Prepaid Visa Cards are There?
The purpose of each type of online Visa debit card depends on the issuer. For instance, those can be corporate employers willing to incentivize their personnel with exclusive bonuses (travel perks, bonuses for online shopping from designated retailers) or process payroll for part-time and remote employees. 
Merchants and retail networks emit another sort of virtual prepaid visa card as a part of their marketing campaigns. Consumers can obtain these from a specific retailer by ordering online or participating in a prize draw. The proliferation of such a marketing practice is impressive as many companies note it helps strengthen customer loyalty. The latest statistics compiled by Digital Commerce 360 reveal that nearly half of online retailers accept gift cards as payment methods.
Let's look into the types of virtual Visa cards below:
E-Gift Card
As it's clear from the name, such cards are distributed as customer reward offers, or you can purchase them as a present. Their primary purpose is to provide customers with a convenient option for online and offline shopping at the stores of a particular brand or its partners.
As the gift card market has immensely expanded in the last few years, corporate merchants' websites aren't the only places people can purchase them. Nowadays, e-gift cards of leading retail companies are available on some e-commerce sites. For instance, you can find Walmart vouchers at Gift Card Granny, along with virtual Visa prepaid cards.
Features of gift cards:
You can add e-gift cards to original mobile app

s. Users can manage virtual gift cards in their Amazon, eBay, and Walmart accounts and use them for online check-outs.

E-gift cards aren't accepted globally

. If you buy or win a merchant-issued card in the US, you can spend available funds only domestically.
You cannot recharge the balance. E-gift cards have a finite amount of cash you cannot recharge. Commonly it is $20, $25, $50, $100, and $200, but certain issuers offer cards with an extended balance.
Cards for Business
Virtual Visa prepaid cards may help businesses manage multiple spendings and automate accounting. Today's online spend management platforms provide small businesses with exceptionally convenient and easy-to-master functionality to run regular payments. The entrepreneur can add specific prepaid cards as needed to separate suppliers' and employees' accounts and have a 360-degree view of funds flows.
Features of virtual debit cards used for business:
The approval system coordinates all sorts of spending

. With cloud-based solutions, it is easy for the finance team to set spend limits upfront and approve transactions. They no longer have to worry about overspending when using high-limit corporate credit cards.

Accounting automation

. Spend management platforms allow to reconcile and submit reports on financial operations with top-notch accuracy. The transactions from/to each virtual Visa prepaid card

are easy to track. Besides, recurring payments can be tagged and linked to appropriate expense accounts.

Reduce fraud risks

. If your personnel share the same corporate high-limit credit card, it threatens

payment security

. There have been

24% of phishing attacks

on small businesses in the US in 2020, according to an AdvisorSmith report. Therefore, it could be much safer to separate the spending of your employees and vendors with dedicated

virtual Visa debit cards

. Even if a particular virtual account is compromised, you'll suspend it without causing trouble for other spend owners.
Rechargeable Gift and Payroll Cards for Employees
As a part of corporate reward programs for remote employees, a virtual Visa debit card is an effective measure. Firstly, its implementation is remarkably cost-effective. Employers don't have to deal with long-term manufacturing and shipping expenses. Secondly, employees can access their benefits instantly without claiming reimbursement and submitting expense reports by having a gift card at hand.
Besides, paying a salary to work-from-home personnel and independent contractors with online Visa debit cards is mutually beneficial. It prevents bank service fees for maintaining checking accounts and interbank transfer fees when moving funds internationally.
A great thing about online card providers is that they allow users to have more than one card and open accounts in different currencies. However, the multi-currency transaction with an online Visa prepaid card will be charged with conversion rate markup plus emitter's fees.
What Are the Benefits and Shortcomings of Virtual Cards?
As mentioned before, online cards are an excellent option due to their fast and cheap production. They are credible payment options for personal use or running a business. Now let's overview the advantages and disadvantages you may encounter when choosing them.
Pros:
A bank-issued card balance remains intact when you shop online.

Sometimes, people are reluctant to spend money directly from their checking accounts. It might be reasonable if they need to maintain a sufficient balance or want to avoid overdraft fees.

You can link a virtual Visa card to digital wallet apps

. Today, most popular payment apps like Apple Pay, Google Pay, Venmo, and PayPal can store your virtual and e-gift cards. You can use them to top up your account balance or run contactless payments.

Additional security.

If you're unsure whether your upcoming online payment will be secure, you can leverage a virtual prepaid Visa card

instead of giving the merchant your actual debit/credit card details.
Cons:
Non-rechargeable cards expire once their amount is exhausted.

It may cause difficulties if you ever claim a refund from a retailer.

The cardholder may be unable to change the balance limit

. The emitter or employer predetermines the maximum balance for cards emitted for business operations and wage payment.

There's no way to cash out virtual cards directly at an ATM.

You will need to send money from a virtual visa debit card to your physical one to cash out your paycheck or money transfer.
The IPSIpay App to Manage Your Virtual Visa Cards
Mobile phones have been proven the best organizers for cashless payment options. So the best thing you can do to manage multiple virtual cards at once is to have a user-friendly and secure digital wallet app at your fingertips. The IPSIPay delivers simple adjustment of your e-gift and debit card storage and a one-tap selection of preferable payment methods when carrying out point-of-sale check-outs.
There are more features of the IPSIPay app you can benefit from:
An instant recharge of online Visa debit cards

from a mobile wallet account.

Lightning-fast international wallet-to-wallet money transfers at zero cost.

Quick funds withdrawal from virtual accounts to IPSIPay branded debit card. Use it to retrieve your payroll or money order at the US ATMs for only a $1.95 fee. Foreign transactions will be charged only $3.00.
Ready to enhance your digital payment option opportunities? Then go to the AppStore and Google Play to install the IPSIPay app right now!