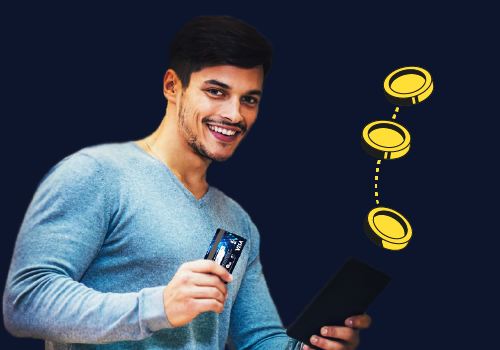 Why Use an App to Send Money to Mexico and What Are the Rules?
The primary cause why people choose mobile apps for payments and money transfers is that they are not limited to national borders.
Table of contents:
Do you need to send money to Mexico–or any other country outside of the US–to support your relatives, pay bills, paychecks, or for any other reason?
A money-sending app is the simplest way to manage personal finances and international transfers. The primary cause why people choose mobile apps for payments and money transfers is that they are not limited to national borders. Therefore, users have no obstacles while paying off individual services and purchases abroad, sending/receiving payrolls internationally, or remitting funds to their friends and families.
Considering the benefits of outgoing US-to-Mexico mobile transactions, employment-based immigrants already prefer to run them via mobile devices. As service fees become lower, more people prefer mobile apps to send money to Mexico. In 2021, Visa Economic Empowerment Institute reported a 12% decrease in the cost of mobile money transfers between 2018 and 2020. If this trend remains, most people can obtain even more affordable instant remittance services in the future.
Today's article will share the benefits of mobile wallet applications. You will also learn how to send and receive funds using different apps to pick the best option.
Why Send Money to Mexico via the Money-Sending Apps?
Mobile payment apps have freed us from the need to go to banks and provide many documents to send funds internationally. You only need to install an app, share some standard information about yourself, and top up the balance to remit money.
Here are some other advantages why people worldwide prefer these payment solutions to others:
Cheap and fast peer-to-peer transactions. Users can use a send money online app for instant transfers and pay no more than 1-2% per transaction. Moreover, those instant transfers are charged the same whether you move money cross-border or domestically.
No bureaucracy for sending/receiving money. Unlike bank wire transfers or SWIFT transactions, sending funds via e-wallet is easy. If your recipient is already signed in, you simply select them by email address or phone number to remit funds. You also don't have to worry about documents since you only need to provide a government-issued ID, driver's license, or Mexican consular ID for verification.
No need to carry a wallet. With credit and debit card accounts linked to e-wallet apps, you no longer need to carry them around. Some money-sending apps also allow you to store gift and membership cards, ID cards, boarding passes, and event tickets.
Cashbacks and other bonuses. Like bank-emitted cards, some payment apps provide original cashback programs or offer transaction discounts. You can also avoid paying a merchant fee in online stores that partner with the payment solution provider and get other benefits.
Advanced payments and personal data security. Fintech products have multiple security levels that prevent unauthorized access and hacking. It helps to protect payment details and account data.
Are Money-Sending Apps Safe for Transfers to Mexico?
Digital e-wallets are safe because sensitive data like banking information and personal account details are stored on mobile devices as encrypted tokens. Whenever the system verifies the sender and recipient payment details, it requests them in ciphered form. Decoding token values requires special keys. Those are available only on the client's and provider's sides. Therefore, perpetrators won't be able to read or use tokenized data if they manage to intercept it.
Although, if you send money to Mexico via an app, keep in mind that it isn't fool-proof. You must double-check the addresser's details before approving the payment. Also, learn how to recognize phishing sites and emails. Go for our earlier article to learn how you may ensure safety when sending money abroad.
What does it cost to send money online via an app?
You'll save some extra bucks if you choose to remit funds by cell phone instead of picking other common options. Yet, you should remember that money transfer fees significantly differ across apps.
In short, digital wallets are more suitable for running peer-to-peer microtransactions without currency conversion. On the other hand, mobile versions of popular international money transfer services are better for sending large amounts and have more payment deposit and cash-out options. For instance, your beneficiary can get money to a bank account, receive them in hand at cash pickup locations, or even get them delivered to the doorstep.
Transfer Fees of Digital Wallets
Wallet apps like Apple Cash and IPSIPay, for example, don't charge peer-to-peer transactions at all. Although, expect to be deducted 1% to 2% of the total amount if you send money to Mexico via app peer-to-peer. PayPal has probably the highest transaction fee among other trusted mobile payment platforms. It withdraws 2.9% from the funding and an additional exchange rate margin of 4.2% for USD to MXN conversion.
Transaction Fees of International Money Transfer Apps
Most of those have flat-rate fees for sums limited to $299, $500, or $1000. You can check the comparison table of Western Union, MoneyGram, and Xoom rates we've posted before. Generally, funding a transfer from credit cards isn't the best idea if you move funds through money order services. It can result in an over-the-top service fee.
How Long Does It Take to Send Money Online to Mexico with an App?
Money-sending apps run cross-border peer-to-peer transfers instantly. It is partially true for moving money between virtual balance and debit card. But as a matter of fact, it takes a few minutes to half an hour before the emittent bank runs a security check, and funds will arrive at the debit balance.
When a user transfers money to checking and savings accounts or if they deposit funds from a bank account, it typically takes 1 to 3 business days before the recipient gets them. However, sometimes processing is delayed because of the gap between time zones or limited banking operation hours. Also, note that bank transfers made over the weekend will not likely arrive the next business day.
Mind the Difference: Money Transfer Service Apps vs. Digital Wallets
Despite many things in common, each money-sending app has its distinct features. You can use a digital wallet to make instant transfers from the US to Mexico or leverage mobile solutions from international money order companies. It would be up to you which method to choose, for there are many convenient options for both sender and recipient.
To summarize the advantages and limitations of these two types of mobile fintech products, we suggest you run through a comparison table below:
Feature
Digital Wallet App
Money Order Service App
Mobile balance for individual savings
Yes. Users can move money between virtual balance and bank accounts, debit/credit cards. Direct P2P transactions are also available.
No
Full-fledged digital payment functionally (POS, online)
Yes
No
Branded Prepaid Debit Cards
Offered by some providers and bring additional advantages (cashback, no-cost mobile account cash out or top-up)
Only third-party emitted cards are accepted.
Universally Available
Some products run exclusively on specific devices (Apple Cash app, Google Pay) or are distributed in a limited number of countries (Venmo).
The leading companies are globally available, and their mobile products run both on Android and iOS.
Options for Funding Transfer/Receiving Money
Funds can be sent from an e-wallet balance or a physical debit card added to a personal account.
Users can make payments to:
– another e-wallet account;
– debit card;
– bank account.
Money orders can be sent and retrieved from agent locations. Senders can deposit funds from debit/credit cards or in cash. You can also wire funds to savings and checking accounts or make direct deposits.
Carry out US-to-Mexico Remittances Safely, Instantly, and Free of Charge with the IPSIPay App
Are you looking for an affordable and beneficial way to remit earnings from the US to Mexico to support your relatives? Or maybe you wish to cash out incoming transfers at ATMs without high fees? IPSIPay mobile wallet app is the best choice for cheap cross-border transfers and convenient digital payments.
It is an inclusive solution for mobile finance management that you can leverage anywhere within and beyond Mexico:
Utilize a mobile wallet account as your financial cushion to grow your savings.
Run P2P transfers or request money from other mobile account holders at no cost.
Enhance your payment abilities by ordering a prepaid IPSIPay Visa card with no monthly fee and an additional companion card you can send home.
Use a prepaid Visa card to repay purchases at checkout outlets or order online.
You may recharge your wallet or withdraw money to any US checking/savings account for only a $1 service fee.
Take advantage of low-cost top-ups of mobile balance with digital payment systems. You may recharge your balance using Apple Pay, Amazon Pay, PayPal, and Venmo whenever you need.
Benefit from inexpensive cash withdrawal. Each ATM cash-out from IPSIPay branded debit card costs only $1.95 for US domestic use and $2.5 for international withdrawal.
IPSIPay app simplifies daily online payments and micro-transactions, so you can run them smoothly in just a few taps. Download the application from AppStore or Google Play and try it for yourself!